What is the best place for you?
New Orleans
, Orleans Parish
New Orleans is a city in Orleans Parish, Louisiana. As of the 2014 census, the city population was 384,320. According to the United States Census Bureau, the city has a total area of 180.6 square miles. An elevation is 11 feet (3.35 m) above sea level. The population density was 2,129 people per square mile. The median age was 35.9 years (Louisiana state median age was 36.4 years)…
know more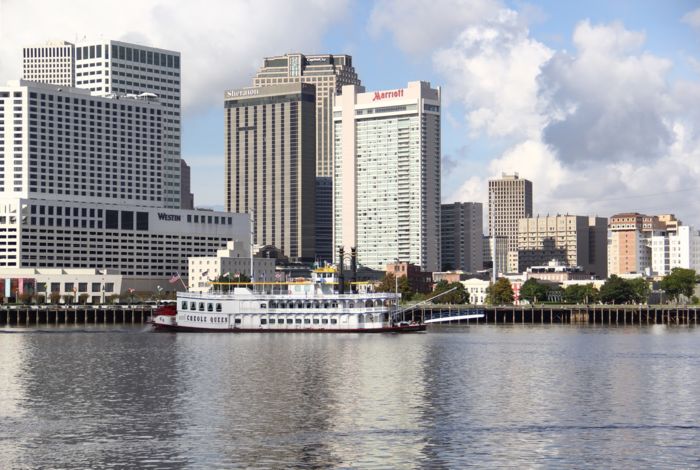 What's trending now in the market
The Housing Market Is Positioned to Help the...

by

KCM Crew

on 2020-04-03 at 5:00 AM

Some Highlights Expert insights are painting a bright future for housing when the economy bounces back – and it will. We may be facing challenging economic times today, but the housing market is poised to help the economy recover, not drag it down. Let's connect to make sure you're informed and ready when it's time to make your move.

Looking to the Future: What the Experts Are Saying

by

KCM Crew

on 2020-04-02 at 5:00 AM

As our lives, our businesses, and the world we live in change day by day, we're all left wondering how long this will last. How long will we feel the effects of the coronavirus? How deep will the impact go? The human toll may forever change families, but the economic impact will rebound with a

The #1 Thing You Can Do Now to Position Yourself...

by

KCM Crew

on 2020-04-01 at 5:00 AM

The last few weeks and months have caused a major health crisis throughout the world, leading to a pause in the U.S. economy as businesses and consumers work to slow the spread of the coronavirus. The rapid spread of the virus has been compared to prior pandemics and outbreaks not seen in many years. It
Residential construction is bright spot in jobs...

on 2020-04-03 at 7:32 PM

Construction has been deemed essential by the federal government, but a growing number of residential construction workers are pulling back, worried about catching the coronavirus.

Next 45 to 60 days will be challenging for the...

on 2020-04-03 at 2:22 PM

Spencer Levy, CBRE head of research, joins 'Power Lunch' to discuss how the coronavirus pandemic will and is affecting the commercial real estate industry.

How construction companies are carrying on during...

on 2020-04-03 at 2:02 PM

Builders are considered essential by the federal government, but some states are not allowing workers to go on. CNBC's Diana Olick reports on how some companies are continuing on despite the huge drop in homebuyer traffic.
Homeowners Feel Ready to Sell

on 2018-10-08 at 11:02 AM

77 percent of Americans think that now is a good time to sell a home, a new record high.

Trick or Treat Safety Rules for Homeowners

on 2018-10-08 at 10:56 AM

Using bright outdoor lights, LED lights instead of candles, and friction tape on steps to prevent slips will help make Halloween safer for everyone.

Consumers Care About the Environment

on 2018-10-08 at 10:49 AM

American property owners and communities are more concerned about the environment than ever before, and consumer inclinations for walkable communities and energy-efficient homes are on the rise.
I know everything about Real Estate. Contact Me!